workshops for Schools
Brazilian Samba is a very exciting performing art, with coordination, communication and leadership skills,
Musical awareness and self-confidence all being significantly heightened.
There are also a huge range of cross-curricular studies that can link with the practice of such a vibrant performing art.
We can offer samba percussion, dance and costume workshops.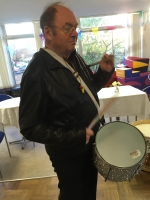 Seán Hooper: 07980 039465 samba percussion
For the last 20 years Seán has been running Samba bands and delivering workshops to schools all over Cornwall.
As a percussion teacher Seán is able to teach any samba percussionist to a high level of proficiency whatever their level of experience.
Seán is the author of the textbook "Samba for Schools" [Pub. Southern Percussion]
"Before Seán became a Samba specialist after attending workshops delivered by Samba experts, nobody was aware of the benefits of Samba in Cornish schools.
Within two terms Samba absolutely flew, so much so that the majority of secondary schools and many primary schools realised these benefits; levels of concentration and perseverance rose dramatically"
John Harries, retired head of Cornwall Music Service.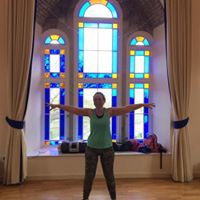 Emma Skilton: 07772 542143 samba dance and costume
As a qualified fitness instructor and dance teacher Emma has been performing and teaching samba for the past 16 years.
Her classes can be adapted to the age attending and can include examples of costumes worn for Rio carnival,
history of the carnival in Brazil and dance sessions leading to performance where required.
Please contact Emma or Sean to discuss your requirements
"Sean and Emma took my year 2 class for Samba dancing and music, after one session all the children were able to perform in a parade for our Brazil themed sports day. Sean and Emma were professional and friendly and the children loved learning new information about Brazil"
Miss Gibson-Heamoor school.